From their website:
At the Gentle Art we maintain a serious commitment to the quality of our thread.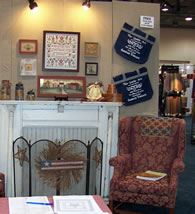 We use the utmost care and forethought in selecting the methods and components used to produce our thread.  We hand overdye each batch of thread to ensure that it is treated with care.  We choose dyes and catalyst agents for the thread which are highly efficient and extremely gentle to maintain its durability. 
In fact, they are as gentle as the laundry detergent used in your home. 
 Our craftsmen work diligently to produce a product which is consistent, lightfast, colorfast, and has heirloom quality and longevity.  As with any hand done process, there are slight variations within each dyelot, and there is a margin for error.  However, we are proud to say that ours is small and we strive to minimize it.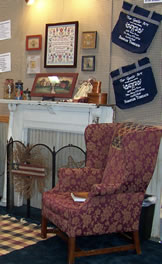 Our vision is embodied in each of our colors.  They are subtly shaded, each skein containing many colors blended with care to provide incredible visual richness. Ours is a hand made craft which looks to the heritage of the past and beautifully passes that along to the future through an aged palette inspired by our natural world.  This vision is the hallmark of our company and our reputation.
---