Adventures in Embroidery -
Purple, the colour of Chaos! (Well, for me at least! ...)
So by CHAOS, I mean lots of things on the go this month!
For me, Purple is the colour of energy and fun! If you see a kid in a pair of purple shoes they have a spring in their step and a smile from ear to ear!
Everyone should have some PURPLE in their life!
For me May has been a busy time for my "Adventures in Embroidery" I helped to host Fibre Potpourri: The Magic of Embroidery held in Red Deer Alberta, and I was a vendor there as well!
Next I'm off to Winnipeg for the EAC-ACB's Seminar: June 6-11th
I am driving via Regina, SK starting June 4th and it will take me 2 days. I am doing Free Pickup in Winnipeg and if you would like to pick up in Regina please let me know!
And I am continuing my organization on my website as well ... Threads are underway and I will be continuing this into the summer!
Below are some Purple-inspired items and some new things too!
***********
Fabric Colour - Blues/Purples – Embroidery Marketplace - Calgary
For Purple, I have combined it with my collection for Blue Fabric. If you're thinking blue for a background fabric, why not PURPLE!!
I have collected all the solid colour fabric here and you can filter to the count size or type you would like (Aida 18 count for example).
Plus any Hand Dyed fabric you see in the Colour Collections are in stock!! Each listing has the sizes in stock noted, if there is no note then it needs to be ordered!
*Currently in Stock: Small, Medium and/or Large (1 piece)
In 2019, I experimented with dyeing my own Aida for sale on my website. Since then I have found I don't have time to continue this and I have discontinued the colours.
Look for Midnight Purple Aida in 3 count sizes
(While Supplies Last)
*Spellbound by Needle Bling Designs is on order and coming soon!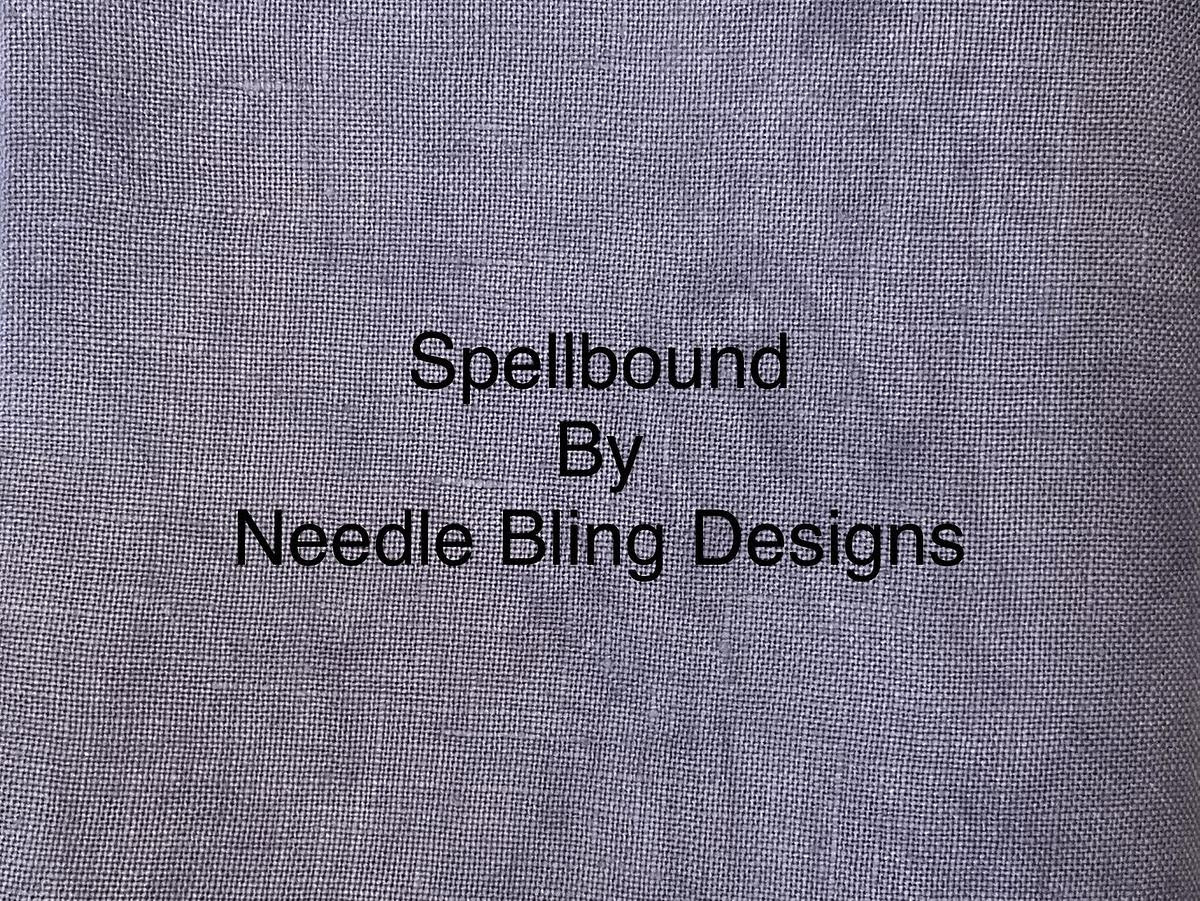 **********
Pattern Theme - Summer – Embroidery Marketplace - Calgary
In Canada everyone know that SUMMER starts after the May Long Weekend (May 22nd)! With all the plants blooming and flowers growing this is a colourful time of year!
I have been adding new patterns to my website as well! Erin Elizabeth Designs has a couple of new Canadian versions of her USA Patriotic designs ... I always love when designers do alternate versions of their patterns for us!
I have also added a new pattern Theme collections: Canada!
Pattern Theme - Canada – Embroidery Marketplace - Calgary
**********
Up next in "The Great Organization Project of 2023" is threads!
I've left the "Best" for last ... and by best I mean, thousands upon thousands of colours! It's going to take me awhile to say the least!
I am organzing the thread by 3 main collections to help you browse better and find new things to try!
In each collection you can filter by these options too! Filter Thread Material - Cotton by Thread Brand - Weeks Dye Works!
Thread Material
This is what the thread is made out of, you will be able to browse all the SILK, WOOL, COTTON or SYNTHETIC selections.
Thread Type
This is how the thread is made. Is it 2ply or 4ply wool? Is it Cotton Floss or Perle? Is it stranded Silk?
Thread Brand
Who makes the thread? You can mix and match in a pattern as well but if you are only looking for a particular company here is where you can find it!
I will also have a collection of threads where I have the ENTIRE COLLECTION in stock and ready to ship! Most of the threads are ordered as people request them as there is so many choices!
DMC 6-strand Floss is one of my ALWAYS IN STOCK thread lines!
Rainbow Gallery - Neon Rays+: Synthetic ribbon style thread
Thread Material - Assorted Synthetic – Embroidery Marketplace - Calgary
Thank you for coming on the journey with me!
My Adventures in Embroidery can't happen with you!
Please keep the feedback coming and the product suggestions, they are fun to hunt down and add to my website!
Here are some of my newest Products
New Discoveries - Spring 2023 – Embroidery Marketplace - Calgary
Coming Soon! - Early access – Embroidery Marketplace - Calgary